Exclusive & Qualified
Appliance Repair Leads
Starting at $9.99
Are you an appliance repair contractor looking for new customers?
Take #1 Positioning on Google searches and Get Leads Fast ***
GET STARTED

★★★★★ - "I came into this just like many other small businesses that have tried other marketing companies and some do well but not consistently and others are just either too pricey or just don't fulfill. I signed up with 99calls the 1st week of September with the bundle package of $349 and made my investment back in the 1st week with a profit. It's been now 30 days and I am beyond impressed and satisfied and can only imagine how much more my business will grow at the rate it's going so far. I've even had customers tell me that whoever I'm using for marketing is really good because they found me immediately on the top page. So just with that, I know that I made the right choice and my bank account shows the difference 🙌🏾"

Víctor Reyes, OC APPLIANCE REPAIR LLC - Appliance Installation & Repairs in Kissimmee, FL
Lead Generation System for Appliance Repair Contractors!
The 99 Calls Lead Generation System is designed to promote appliance repair services online and generate high volumes of leads at competitive pricing.
The Appliance Lead System Includes:

* Mobile-friendly website designed to generate appliance repair leads in the towns you serve.

* Your business is promoted online to relevant search engines such as Google, Bing, and Yahoo, and other directories.

*

99 Calls' PPC campaigns for appliance repair contractors have seen amazing results with average conversion rates above 25% and lead cost under $25!

* All of 99 Calls' Organic, LSA and Google Ads are LIVE and EXCLUSIVE!
Learn more about the 99 Calls Lead Generation System for Appliance Repair Contractors, click the "GET STARTED" button, or call us Monday-Friday 9am-5pm ET.
How
99 Calls

Generates
Appliance Repair Leads for Our Clients

Proven to deliver top-quality Appliance Repair Leads.

Here's how it works:

1
Mobile-Friendly Website
Get a mobile-friendly website customized to your business. Send unique content such as photos and get a custom-written About Us page.
Result:
Have 99 Calls build and host a site for your business for just $49 per month. Add a lead generation service and let's get that phone ringing!
2
Low-Priced Organic Leads
There's no cheaper long-term lead generation method than organic SEO. We'll promote your site on top local search engines.
Result:
It takes longer to rank on organic search, but at $9.99 per lead, it's worth the wait. Combine with Google Ads for faster results.
3
Crank it up with Google Ads
Appliance repair leads on Google Ads is one of our top-performing industries. Get lots of leads fast when you use 99 Calls
Result:
See high conversion rates and low-priced leads with PPC service. And enjoy service fees among the lowest in the industry!
4
We Help You Get
5-Star

Reviews

This tactic helps in 2 ways: First, the more positive reviews you have, the more prospects you'll attract. Second, Google values quality reviews. The more solid reviews you have, the higher your listing.

Result:

Your Appliance Repair business looks like a trusted Fortune 500 company.
5
Facebook and Google My Business
Updates and current specials are continually blasted on social platforms such as Facebook and Google My Business.
Result:
You'll earn the respect of Google and potential customers as a relevant expert in your field, get found and get LEADS!
6
No Contract. Free Reporting. Always know your ROI!
After you start getting leads, you won't want to cancel. But you always can.
Result:
You are in total control! Pay only for the qualified organic leads you receive and get great low-priced leads via Google Ads or LSA.
Actual Appliance Repair Leads Received by

99 Calls

Customers

Below is a sampling of the hundreds of appliance repair leads our customers have received:

"Our dryer is currently screeching like a cat in heat other than that it seems to be still working. The dryer is a Samsung."

"The microwave won't turn on. It's like the door closed switch is not working."

"The water dispenser line on the refrigerator has gunk in it. Is it possible to replace with a new clean line?"

"GE electric dryer won't turn on even though inside light is on."

LOAD MORE
Highly Valued and Highly Qualified Leads for Appliance Repair Contractors.
When a customer is dealing with an emergency, like a broken refrigerator, they need a solution fast. If you want to be the one they call, you need to rank as high as possible on all the major search engines.
Although it takes time to consistently receive a steady flow of inbound leads through organic online placement, you'll find it's well worth the wait. Consumers trust businesses found through organic searches than businesses found in paid ads. Inbound organic leads provide one of the highest returns on your advertising dollars. Once 99 Calls creates a powerful and far-reaching online presence for your appliance repair service, you'll watch your lead volume increase month after month, year after year.
Try the lead generation company that guarantees results!
GET STARTED
What
Customers

Are Saying






"You've been the best company I've found and we're very happy! Thank you again for your help and for working with us. 99 Calls and its employees are so great to work with! Looking forward to working together for a long time"
- Holly Vaughn
Picture Perfect Handyman
View all testimonials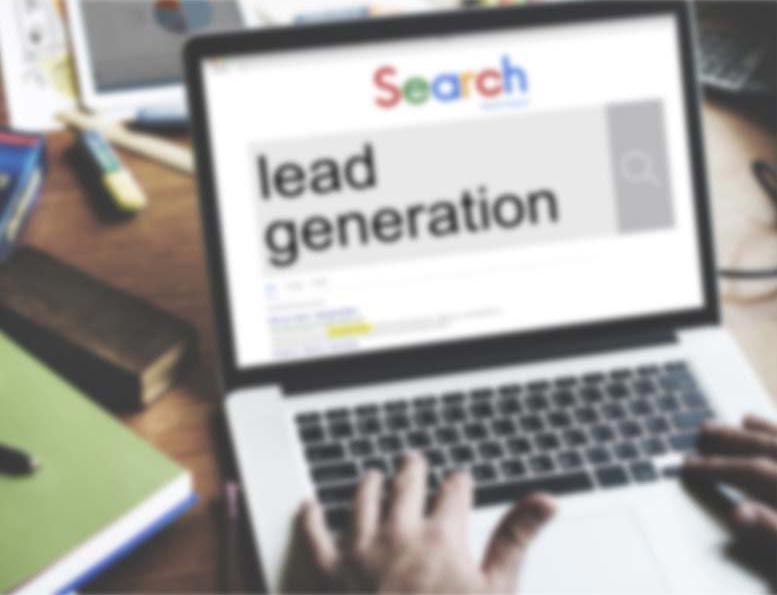 A Proven Lead Generation System
Managed By A Smart Hard-working Team
Through the massive online promotion of your Appliance Repair services, potential customers will find and call you directly. Imagine, exclusive Appliance Repair leads direct to your phone! What's more, the longer you use the 99 Calls Lead Generation System, the more Appliance Repair leads you will receive month after month!
It's our dedication to extraordinary service. We treat you like family. We do what we say we will do. We bend over backward to generate Appliance Repair leads for Appliance contractors and help their businesses thrive.
The Sooner You Start,
The Sooner You'll Get That First
High-Dollar Lead!
---
Call for Fast FREE Quote
---
WHAT CUSTOMERS ARE SAYING:
5★★★★★ - "I came into this just like many other small businesses that have tried other marketing companies and some do well but not consistently and others are just either too pricey or just don't fulfill. I signed up with 99calls the 1st week of September with the bundle package of $349 and made my investment back in the 1st week with a profit. It's been now 30 days and I am beyond impressed and satisfied and can only imagine how much more my business will grow at the rate it's going so far. I've even had customers tell me that whoever I'm using for marketing is really good because they found me immediately on the top page. So just with that, I know that I made the right choice and my bank account shows the difference 🙌🏾"

Víctor Reyes, OC APPLIANCE REPAIR LLC - Appliance Installation & Repairs in Kissimmee, FL

2021-10-07