Get
Qualified & Exclusive
Commercial Cleaning & Janitorial Leads
Compete Less.
Close More!
GET STARTED
Looking for leads to grow your commercial cleaning business? Are you a janitorial contractor looking for new clients? Try 99 Calls ... The results-based cleaning leads experts at (800) 717-4669.
Components of the Program:
This exclusive janitorial lead generation system starts with a mobile-friendly, search engine optimized (SEO) website designed to generate local commercial cleaning leads.

We promote your commercial cleaning business online to major search engines and directories, such as Google, Bing, and Yahoo, Yellowpages, Superpages, Yelp, Merchant Circle, Kudzu, Facebook and many more.

Fresh content is key. You'll have the ability to run specials and promotions to boost your business on the website and social media.

Great online reviews are more important than ever. 99 Calls makes it easy to gain more online reviews from your happy customers

We stay current with Google's best practices to ensure that you're ranked highly and receiving a steady stream of leads.
How
99 Calls

Generates
Commercial Cleaning & Janitorial Leads for Our Clients

The 99 Calls system is proven to deliver top quality Commercial Cleaning & Janitorial Leads

Here's How it Works:

1
Optimized Website
There's nothing better than organic SEO for attracting the right prospects. So we create a super-relevant hyper-fast mobile-friendly website exclusively for your cleaning business.
Result:
Benefit from local traffic - people who need janitorial service.
2
Local Search Engine Promotion
Next, your janitorial business is promoted to top local search engines (Google, Bing, and Yahoo) and other important online directories
Result:
When people search for a commercial cleaning professional, your business is prominently featured.
3
We Help You Get
5-Star

Reviews

This tactic helps in 2 ways: First, the more positive reviews you have, the more prospects you'll attract. Second, Google values quality reviews. The more solid reviews you have, the higher your listing.

Result:

Your commercial cleaning business looks like a trusted Fortune 500 company.
4
Exclusive Leads
The average commercial cleaning business enjoys about 33 leads in the first year and 96 in the second year. Top clients get considerably more leads: 200 leads in the first year and 500 in the second year!
Result:
In very little time, 99 Calls will keep you VERY busy.
5
Facebook and Google Business
Updates and current specials are continually blasted on social platforms such as Facebook and Google Business.
Result:
You'll earn the respect of Google and potential customers as a relevant expert in your field, get found and get LEADS!
6
No Contract.
Plus we GUARANTEE leads or you don't pay a dime.
After you start getting leads, you won't want to cancel. But you always can.
Result:
You are in total control! Pay only for the qualified leads you receive.
Actual Commercial Cleaning & Janitorial Leads Received by

99 Calls

Customers

Below is a small sampling of actual leads our commercial cleaning contractors have received:

"Hi, I would love to have a quote for a daily 3,000 sq footage Restaurant cleaning services in the Park Rd. shopping center."

"We own 3 retail centers and I need a weekly porter for the properties. "

"We have a black and white tile floor that needs stripping and waxing about twice a year. It covers half of our total office space. Can you please give me a rate quote?"

"We have a 5,480 sq ft office space with administrative offices and patient exam rooms. We would need M-F after hour cleaning of patient areas and 3 days per week cleaning of office areas."
LOAD MORE
What does the 99 Calls Janitorial Leads
Program include?
Since 2010, 99 Calls has been helping cleaning contractors grow their businesses by providing a steady flow of cash-rich leads that go straight to their phone. Here's the 99 Calls difference:
Proven, pay for performance system

Highly optimized, mobile-friendly, ultra-fast sites that work!

Free monthly reporting - always know your ROI

Customizable sites to showcase your business

Free listings creation and management

Free Facebook business page and management

Reputation management included

Exclusive, live, inbound LEADS

Low lead pricing from $8 to $30 per qualified lead

The ONLY lead generation system that GUARANTEES cleaning leads
GET STARTED
What
Customers

Are Saying






"99 Calls is the best company I have ever advertised with. Do not waste your money with Yellow Pages. Feel free to give me a call and I will explain it to you myself."
- Cornelius Smith
CKS Cleaning Services, Inc. in Charlotte, NC
View all testimonials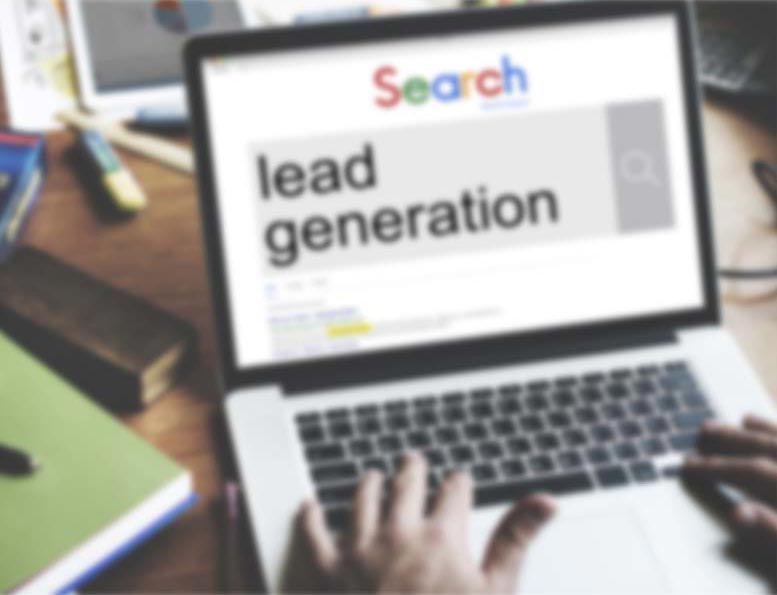 A Proven Lead Generation System
Managed By A Smart, Hard-working Team
Through the massive online promotion of your commercial cleaning services, potential customers will find and call you directly. Imagine, exclusive commercial cleaning leads direct to your phone! What's more, the longer you use the 99 Calls Lead Generation System, the more commercial cleaning leads you will receive month after month!
It's our dedication to extraordinary service. We treat you like family. We do what we say we will do. We bend over backward to generate office cleaning and janitorial leads for commercial cleaning contractors and help their businesses thrive.
The Sooner You Start,
The Sooner You'll Get That First
Commercial Cleaning Lead!
---
Call for Fast FREE Quote
---
WHAT CUSTOMERS ARE SAYING:
5★★★★★ - "I run a cleaning business, C&Z Cleaning Services, and the website 99Calls created for me is amazing! The calls are coming in even if just turning my ads on again- 5 stars!"

Charro Rhodes, Commercial Cleaning Leads in Belle Plaine, Minnesota

2022-08-08

5★★★★★ - "I am very pleased with 99 calls they deliver what they say they will. The staff is very professional and easy to communicate with . Thanks so much for the boost in my business."

Isaiah Allen, Vamp Building Maintenance - Commercial Cleaning in Charlotte, NC

2021-10-19

5★★★★★ - "I started working with 99 Calls about 3 months ago. The website they developed is perfect for a newer System4 Franchise Partner. Very professional, and much less hassle to get "up and running" than trying to find your own web company. From a leads standpoint, they're quite accommodating/knowledgeable working with Google Ad Words. We made a few tweaks a couple of times, in an attempt to get more traffic. In the last week, we have gotten 5 new, strong Recurring Service opportunities. I have added over $1000/gross margin in two months, so it's already paying for itself. I have also 5 outstanding bids, totaling >$10,000 Monthly RS of 99 Calls Leads that I've received in just the past 7 days."

Randy G., System4 Chicago South - Commercial Cleaning Leads in Chicago, IL

2021-07-27

5★★★★★ - "I am absolutely happy with the Google Ads program at 99 Calls. I've been getting carpet cleaning leads for under $20 each this month, which is far better than my goal."

Leon Ford, Gold Star Cleaning Services, LLC Carpet Cleaner in Hammond, IN

2021-04-20

5★★★★★ - "99 Calls has been great for me and my company over the past few years. They are always open to help and work with you."

Johnny Knight, JayKay Janitorial & Cleaning Services LLC - Commercial Cleaning Company in Lakewood, Ohio

2020-09-29

5★★★★★ - "Excellent company. Started with them 3 months ago for SEO and Adwords. The best marketing decision I have made. This company should be at the top. Extremely affordable management fee and excellent website design with SEO. I used another company some time ago for my cleaning company that was more than quadruple the price and didn't perform even close. Not to mention the great service. They are patient and very responsive. Too soon to tell SEO results but if my AdWords is performing and converting this well, I can only imagine. Look no further."

Neal Mcleod, Queen City Janitorial - Commercial Cleaning in New York, New York

2020-08-27

5★★★★★ - "99 Calls has indeed been the biggest ROI in my business. I had to turn my ads off because I was getting tons of business and could not keep up with it. And still with my ads off, I get about 1-2 calls per day. Thank you so much for everything you guys do and the awesome customer service you provide for your clients."

Tyler Blizzard, Commercial Cleaning in Orlando, Florida

2019-08-28

5★★★★★ - "Choosing 99 Calls has been the best decision I made. The money is the greatest bang for my marketing bucks. They keep our phone ringing and the emails coming. Thanks for the great customer support and lead generation."

Damon Taylor, On Time Cleaning Service - Professional Cleaning Services in Summit County, Ohio

2019-07-17

5★★★★★ - "I've been with this company a few years now and I must say it has been truly a game changer!! I went from struggling to find business to struggling to keep up with how much work that comes in! I truly love this company!!"

Cameron, Pride Cleaning Pros LLC - Janitorial Services in New Haven, Connecticut

2019-05-02

5★★★★★ - "This company is where it is. They build you a website and send you leads for a good price. I going to stay with this company for as long as they are around to have me. 5 stars all the way! Great Job 99 calls. Keep those phone calls coming. Have a blessed day everyone!"

Michael Crossman, Loyal Leaf Cleaning LLC - Professional Cleaning Services for the Onsted, MI Area

2019-05-01

5★★★★★ - "I use 99 Calls and they have landed me two big contracts! I have only been with them for 3 months and I recommend them to anyone that's just starting out, trust me you won't regret it."

Jamelia Hamilton, Commercial Cleaning in the Jersey City, NJ Area

2019-01-22

5★★★★★ - "99 Calls provides the utmost in Customer Service - they created a professional and user friendly website for my Company and always respond quickly to any questions I have. I would recommend 99 Calls to anyone who is looking to expand their business."

BlackHawk Janitorial Services LLC - Commercial Cleaning Services for Metro Atlanta, Georgia

2018-09-11

5★★★★★ - "I am writing this letter to let you know how much I appreciate the business generated as a result of your company's referrals and support. At first, I was somewhat skeptical to partner with 99 Calls Company but took a chance anyway. As a result, my business has grown tremendously and my earnings are at an all-time high thanks to the customer support from Brianna, Kathy, Danielle, and Diane. They have been wonderful to work with and my business has financially benefited greatly from their willingness to provide exceptional customer service. I've reached a level that I thought to be nearly impossible whereby I'm receiving more calls and business deals than I can manage daily. As a result, I am in a position to grow my business to keep up with the demand. Once again, I want to thank the staff at 99 Calls, especially, Brianna, Kathy, Danielle and Diane for all of their help and guidance.
Warm regards,
Kareem L. Booker"

A Personal Touch Professional Cleaning - Office & Floor Cleaning in the Winston-Salem, NC Area

2018-09-10

5★★★★★ - "I contacted 99 calls three years ago about commercial and residential cleaning leads, and as of this year my business has tripled in size. 99 Calls understand what's important to you, so if you want to find more leads and win more jobs you should consider 99 Calls. And also no matter when I called, a representative is there to answer any question I have. Thank you for helping me increase my business."

Golden Touch Cleaning Service LLC - House & Office Cleaning in The Greater Atlanta, Georgia Area

2018-02-28

5★★★★★ - "It started out slow at first but after doing what they ask me to do for my own business, I started to get more calls and emails which increased my number of sales. 99 Calls is a great tool to have and can lead to appointments which can lead to more sales. They are also amazing with the assistance on websites which also increase callers that lead to sales. I recommend 99 calls!"

Sandra, Commercial Janitorial Services, Inc - Office Cleaning & Janitorial Services in Dallas, Texas

2017-11-20

5★★★★★ - "I'm going into my second year in business and it has just grown so much. And with all of your help, this has been a blessing. Thank you so much!"

Michael Moore, Hot Shot Commercial Services, LLC - Commercial Cleaning Services in Lakewood, California

2017-06-27

5★★★★★ - "99 Calls is a great company with great customer service. Everything they have promised me has been exact to the point!"

Cameron Greene, Pride Cleaning Pros LLC - Janitorial Services in New Haven, Connecticut

2017-04-03

5★★★★★ - "Dear 99 Calls, a moment to say thank you for your personal relationship with the Cleaning Force. You ensure our web site is always on the first page of Google, Yahoo, Bing and several other services. Your quality website (page titles, layouts, and selection of photos) attracts customers looking for the services Cleaning Force provides; bringing in on average 6 to 10 service calls per month, which; enables us to close on an average of 4-6 calls. This service pays for it self and enables Cleaning Force to make a profit from all of its new on going and one time customers. In all of my 10 years of service 99 Calls is the best in pushing Cleaning Force's Web Site. We left 99 Calls after 2.5 years of service and learned a big lesson that there is no one better. We know now, we have no need to change or will ever leave 99 Calls again."

Danny L. Perry, Cleaning Force Inc - Commercial Cleaning Services for North Atlanta, Georgia

2017-03-27

5★★★★★ - "We've been using 99 Calls for about a year now with great success. We really enjoy working with them and would highly recommend using 99 Calls if you are looking to boost your business!!!"

Michelle Foster, Smart Clean Building Maintenance - Janitorial Services in San Jose, California area

2017-03-22

5★★★★★ - "You have helped me from start to now and you guys have been great. I can see the difference you have made, for an economical cost, and I really appreciate it!"

Matisa Ullrich, Ullrich's Cleaning Services LLC - Commercial Cleaning in Fredericksburg, Virginia & Surrounding Areas

2017-02-24

5★★★★★ - "99 Calls is the best company I have ever advertised with. Do not waste your money with Yellow Pages. Feel free to give me a call and I will explain it to you myself."

Cornelius Smith, CKS Cleaning Services, Inc. - Janitorial Services for the Charlotte North Carolina area

2016-12-13

5★★★★★ - "I have been working with 99 Calls for many months now. This company had helped me a lot. I get a lot of calls requesting our cleaning services. I recommend this company to any business that wants to grow their list of customers."

Marleni Sofia Comito, Corporate Maid, Inc.

2013-08-02

5★★★★★ - "We have been with 99 Calls for only a short time but we could not be happier with their service. Our web site was up and running in three days and every website you can think of there was our ad moving up in the rankings. We received our first calls after only 3 weeks. Also their staff couldn't be better, updating the website and working with us making any changes we ask for. I can see being with 99 Calls for a long time."

Joseph Walsh, Progressive Janitorial - Commercial Cleaning in Nashville, Tennessee

2013-07-29

5★★★★★ - "99 Calls is the best lead company I've ever seen! I can barely keep up with the work. This is the best service for the price on the market. On a scale 1-5, I'd rate them a 10!"

Gene Olson, Gene's Janitorial Service, Inc.

2012-05-09