Highly Qualified Cement Contractor Leads
Cost-Effective Cement Services Leads
How can you position yourself in front of customers who are searching for cement services? In order for motivated consumers to find you online, you'll need to rank as highly as possible on the major search engines. How do you get there? The simplest and least expensive way is to hire 99 Calls to deliver exclusive leads directly to your phone!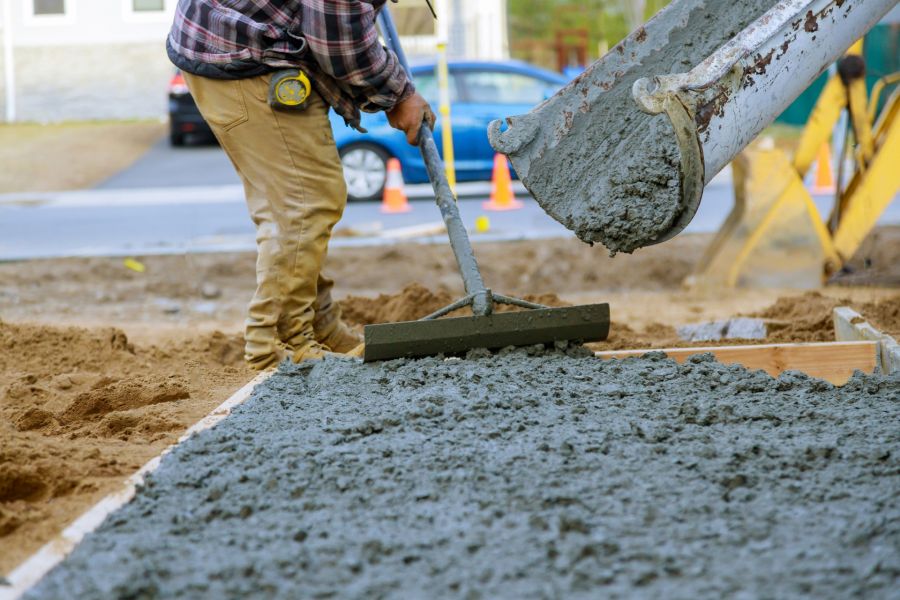 ★★★★★ -"We have had a few web companies in the past. They all say they are good, but we were not thrilled. We found 99 Calls online and thought we would try one more time. What we have seen so far is that 99 Calls is by far the best in the business. They are very knowledgeable and they offer a lot more than just a website. They built us a Facebook page, website, Google+ page, and much more. They are always happy to upload new pictures of our work or answer any questions we have. They are easy to get a hold of and easy to work with. My opinion is to hire 99 Calls A.S.A.P. They will promote your business and make your phone ring."
James Moore, Duval Paving LLC
Organic Lead Generation
Get Live, Exclusive Leads
Excellent Long-Term Strategy
Competitive Fixed Lead Pricing
Low monthly service fee (Just $49)
Free monthly reporting of results
Google Ads PPC
Low Monthly Service Fees
Get More Leads Faster
High Conversion Rates
Certified Google Ads Specialists
Free daily reporting of results
---
Call for a FREE Consultation
---
Organic Lead Generation for Cement Businesses
Although it takes a few months to consistently receive a steady flow of inbound leads through organic online placement, you'll find it's well worth the wait. Organic leads are still the best value. Once 99 Calls creates a powerful and far-reaching online presence for your cement services business, you'll watch your lead volume increase month after month, year after year.
Google Ads PPC Generates Cement Leads Faster
If you're looking to supplement with paid ads, we can help with that too. Our certified Google Ads specialists can help target your audience and get you as many pay-per-click leads as your budget will allow each month. You can either grow extra fast by keeping your Google Ads campaign running, or taper it off as the SEO leads come in more consistently over time.
The 99 Calls Lead Generation System for Cement Contractors
The 99 Calls Lead Generation System is specially designed to promote cement service businesses online. The lead system contains a super quick loading, mobile-first, search engine optimized (SEO) website that is designed to generate cement lead. Next, your business is promoted online to major search engines, including Google, Bing, and Yahoo so that local consumers can find your business when they are searching online for the services you provide in the towns you serve.
Want leads even faster? Try the bundle program which adds a Google Ads Pay Per Click program and a 99 Calls specialist who is certified in Google Ads. We will target the customers you most want to serve and get lots of leads coming in within your established budget. Well-managed Pay Per Click advertising gets cement contractors lots of leads very quickly.
Learn more about the 99 Calls Lead Generation System for Cement Contractors, give us a call at (800) 717-4669.
Exclusive Cement Leads
for
At or Less Than $25 Each!
Here's How It Works:
Start with a Great Website
There's nothing better than organic SEO for generating cost-effective cement leads. We use a hyper-fast, mobile-friendly, optimized website for your concrete company.
Result:
Benefit from top placement on Google searches and get called by people who need a Cement Contractor.
Google Ads for More Leads
Our super-smart Google Ads certified specialists can take your Cement business to the next level. When you need to buy cement leads fast, pay per click delivers!
Result:
You set the budget and your Google Ads specialist will get you placed in front of your target audience.
Get 5-Star Reviews
The more positive reviews you have, the more prospects you'll attract. The more solid reviews you have, the higher your rankings. We'll help manage your online reputation for you.
Result:
Great online reviews will make your Cement business looks like a trusted, authoritative company.
Exclusive Leads
Cement businesses often enjoy over 200 leads in the first year and 540 in the second year. Combine SEO with Google Ads for maximum results in less time.
Result:
In relatively little time, 99 Calls will keep you VERY busy.
FB and Google My Business
Updates and current specials are continually blasted on social platforms such as Facebook and Google My Business.
Result:
You'll earn the respect of Google and potential customers as a relevant expert in your field, get found, and get LEADS!
No Contract
Once you start getting leads, you won't want to cancel. But you always can. You will not be locked into a contract.
Result:
You are in total control! Pay only for the qualified organic cement leads you will receive and enjoy low PPC service fees.
---
Call for Fast FREE Quote
---
WHAT CUSTOMERS ARE SAYING: