Google LSA
Google Local Service Ads (AKA Local Search Ads)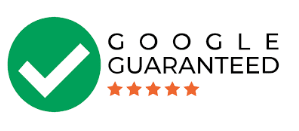 If you want to be #1 on Google, Local Service Ads can get you there.
Google Local Service Ads are pay-per-lead ads that appear at the top of search results, above organic results as well as Google Ads.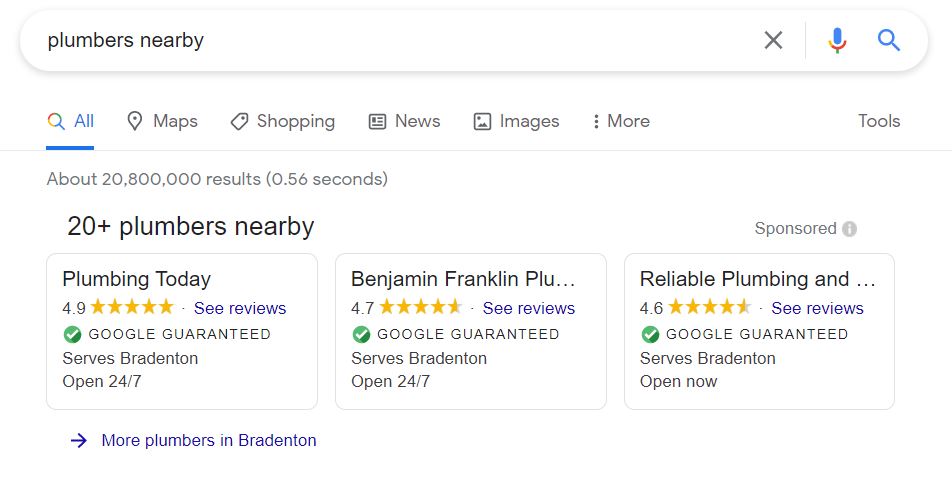 ---
Be #1 on Google - For Real
---

Google LSA with 99 Calls
Are you using SEO, Google Ads PPC, and other methods of advertising but still want more leads? Local Service Ads (LSA) from Google just might be the missing piece to your marketing strategy.
Local Service Ads (LSA), allow you to advertise on Google and appear at the top of the search results within your service area very quickly. Google now promotes businesses through their LSA program in select metropolitan areas and 99 Calls manages those accounts at very low rates!
Why Add LSA to Your Marketing Tool Kit?
Far less expensive than Google Ads. Leads are often a fraction of the price of PPC.
Appear at the very top of the search results, even above Ads!
Set your own budget. Just like Google Ads PPC, you control your budget.
Pay only per lead, not per click like Google Ads.
Join an elite group! The vetting process is extensive, but the reward is a "Google Guaranteed" badge which helps you stand out as a trusted business.
Want to Get Started on LSA with 99 Calls?
Pay a low one-time setup fee of just $199.
You will need to provide the following information:
Business license number and copy of insurance certificate.

Gmail email account (if you don't have one, we can help set one up).

Possibly information on your employees.

Your participation will be required.
Your Low $49 Monthly Management Fee Includes:
Fully optimizing LSA account, including a targeted service area, specified services, and weekly budget management.
Ongoing lead monitoring, vetting leads, and disputing invalid leads on your behalf.
Updating the LSA with photos you provide.
Weekly reporting.
Keeping the Ads background checks paperwork up to date.
Monitoring Ads positioning in and keeping your business in front of consumers.
---
Be #1 on Google - For Real
---