Exclusive & Qualified
Pool Leads
Are you a pool service provider looking for new customers?
GET STARTED

"I'd give 99 Calls lead generation 5 stars. I am very happy with the excellent service you provide."
E. Gronowski, Lester Pools, Inc
Pool Services in Jackson, New Jersey
Try the 99 Calls Lead Generation System for Pool Service Contractors!
The 99 Calls Lead Generation System was uniquely developed to promote Pool Service companies online. The lead system starts with a super-fast, mobile-friendly, search engine optimized (SEO) website which is specifically designed to generate Pool Service and Pool Repair leads in the cities you serve.
Then, your Pool company will be promoted to directories such as Google, Bing, Yahoo, and Facebook. Local residents will find you when they search for Pool service providers in the area.
By building the online presence for your Pool company, local customers will find and call you directly. Get exclusive Pool Service and Pool Repair Leads directly to your phone! And the longer you use the 99 Calls Lead Generation System, the more Pool Service leads you receive each month!
Learn more about the 99 Calls Lead Generation System for Pool Service Companies, click the "GET STARTED" button, or call us, 9am-5pm ET, at 800-717-4669.
How
99 Calls

Generates
Exclusive Pool Service Leads

The 99 Calls lead generation system is proven to deliver top quality Pool Service Leads.

Here's how it works:

1
Start with the BEST Website
There's nothing better than organic SEO for attracting the right prospects. So we create a hyper-fast, mobile-friendly, optimized website for your Pool Service company.
Result:
Benefit from local traffic — people who need Pool Services click and call.
2
Local Search Engines
Next, your Pool Service business is promoted to top local search engines (Google, Bing, and Yahoo) & other important online directories.
Result:
When people need a Pool Service provider, your business is prominently featured.
3
We Help You Get
5-Star

Reviews

This tactic helps in 2 ways: First, the more positive reviews you have, the more prospects you'll attract. Second, Google values quality reviews. The more solid reviews you have, the higher your listing.

Result:

Your Pool Service business looks like a trusted Fortune 500 company.
4
Leads
The average Pool Service business enjoys about 100 leads in the first year and 200 in the second year. Top clients get considerably more leads: 200+ leads in the first year and 300+ in the second year!
Result:
In relatively little time, 99 Calls will keep you VERY busy.
5
Facebook and Google My Business
Updates and current specials are continually blasted on social platforms such as Facebook and Google My Business.
Result:
You'll earn the respect of Google and potential customers as a relevant expert in your field, get found and get LEADS!
6
No Contract. Plus we GUARANTEE that you will receive leads, or you won't pay a dime!
Once you start getting leads, you won't want to cancel. But you always can. You will not be locked into a contract.
Result:
You are in total control! Pay only for the qualified pool services leads you receive.
Actual Pool Service Leads Received by

99 Calls

Customers

Want to see a sample of our recent Pool Service Leads? Below is a small sampling from the leads our Pool Service customers have received:

"Just moved to Manalapan and need a complete in ground concrete pool repair. New plaster, pool coping, tile and replace original motor/pump. I'm looking for an estimate and my time frame is flexible."

"I am looking for a new company to open, do chem checks twice a month and close my inground pool. Thank you so much!"

"We are looking for a quote for a 20x40 heated inground pool shallow to deep end with saltwater system."

"Interested in installing a small (10 by 14?) inground fiberglass pool."

LOAD MORE
Highly Valued and Highly Qualified Pool Service Leads
When a motivated prospect is online searching for a Pool Company to provide Pool Service, you know that customers are likely to call one of the first companies that come up when they do an online search.
If you want to be the one they call, you need to rank as high as possible on all the major search engines.
Although it takes time to consistently receive a steady flow of inbound leads through organic online placement, you'll find it's well worth the wait.
Consumers trust businesses found through organic searches than businesses found in paid ads. Inbound organic leads provide one of the highest returns on your advertising dollars.
Once 99 Calls creates a powerful and far-reaching online presence for your Pool Services, you'll watch your lead volume increase month after month, year after year.
Try the lead generation company that guarantees results!
GET STARTED
What
Customers

Are Saying






"We just would like to share some feedback that we got from several marketers that called us today. Here it is: 'Your web site is outstanding and it has all the bells and whistles.' This was the first time that I ever got that from other marketers. Thank you for all your hard work!"
- DAVID FIELDS
A.F.B.M. Shark Pool
View all testimonials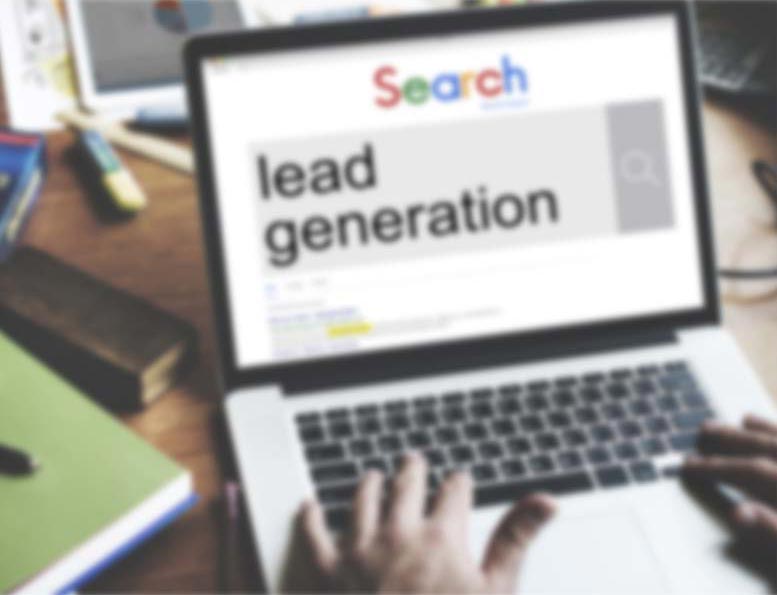 A Proven Lead Generation System
Managed By A Smart Hard-working Team
Through the massive online promotion of your Pool Services, potential customers will find and call you directly. Imagine, exclusive Pool Service leads direct to your phone! What's more, the longer you use the 99 Calls Lead Generation System, the more pool leads you will receive month after month!
It's our dedication to extraordinary service. We do what we say we will do. We bend over backward to generate pool leads for Pool Service contractors and help their businesses thrive.
The Sooner You Start,
The Sooner You'll Get That First
Pool Service Lead!
---
Call for Fast FREE Quote
---
WHAT CUSTOMERS ARE SAYING:
5★★★★★ - "I'd give 99 Calls lead generation 5 stars. I am very happy with the excellent service you provide."

Elizabeth Gronowski, Lester Pools, Inc - Pool Services in Jackson, New Jersey

2017-05-26

5★★★★★ - "We just would like to share some feedback that we got from several marketers that called us today. Here it is: 'Your web site is outstanding and it has all the bells and whistles.' This was the first time that I ever got that from other marketers. Thank you for all your hard work!"

David Fields, A.F.B.M. Shark Pool

2012-10-12