Exclusive Painting Leads
Need painting leads to grow your painting business? Want more residential and/or commercial painting customers? Are you a painting contractor looking for exclusive painting leads?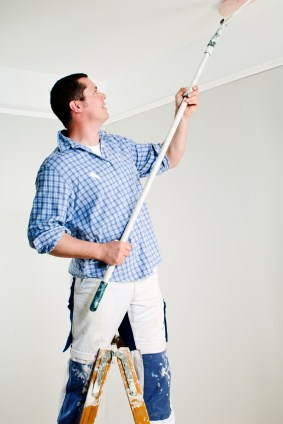 Try the 99 Calls Painting Lead Generation System!
The 99 Calls Painting Lead Generation System is uniquely designed to promote interior & exterior painting services. The painting lead system starts with a search engine optimized (SEO) website that is specifically designed to generate painting leads in the nearby towns you serve. Next, your local painting company is promoted online to search engines such as Google, Bing, and Yahoo, and in online yellow page directories such as AT&T's Yellowpages.com and Verizon's Superpages.com. Additionally, your business is also promoted on other popular sites frequented by area residents in search of interior and exterior painting services such as Yelp, Manta, and Houzz.
Through the massive online promotion of your painting business, local customers will find and call you directly. Imagine, exclusive painting leads direct to your phone! And the best thing is the longer you use the 99 Calls Painting Lead Generation System, the more painting leads you receive each month! More leads, more calls, more jobs, more money!
Learn more about the 99 Calls Painting Lead Generation System for Painting Contractors. Click the "Try It!" button, or give us a call now.
WHAT CUSTOMERS ARE SAYING:
5★★★★★ - "This is the owner of J & J Custom Painting & Restoration Inc. we would like to express our greatest gratitude and thanks to 99Calls.com The Lead Generation Company and the entire staff Kathy, Danielle my customer service rep. and Brianna the Customer Care Team for all the hard work they have provide to our company. We were looking for a good and honest company to build our website and maintain our website on a monthly basis with a fair price. They are great and we will not change them with any other company. Our goal and work has improved throughout this year and years to come. Thanks, 99 Calls and staff, you all are a great asset to our company J & J custom Painting & Restoration Inc."

J&J Custom Painting & Resoration Inc. in Orlando, FL

5★★★★★ - "99 Calls is an awesome company. The customer service is top notch. It's the best money that I've ever spent marketing my business. You have probably tried the rest, now try the best, 99 Calls."

Clay Tyler

5★★★★★ - "Always prompt, helpful customer service and it really works, too! Quality leads and great value!"

Glen Henderson

5★★★★★ - "We have been using 99 Calls for painting lead services for over five years. You are the only advertising service we need to use. Would recommend you to anyone!"

Jenny Vidals, Mendoza's Paint & Remodeling - Painting & Remodeling services in Houston, Texas

2016-12-13

5★★★★★ - "I have been working with 99 Calls for painting leads for over six years. They have a professional team and they get the job done. I've been very happy with the leads they provide."

John Burke, Burke & Crew House Painting - Painting services for Massachusetts North Shore

2016-12-13

5★★★★★ - "Thank you so much for the new and improved site. I am very pleased with the way it looks and the services offered are way more in line with the services I am providing on a day to day basis. I am very excited to begin promoting the site and am grateful for the time you all spent working on it. Thank you!"

Drew Rankin, Blue Frog Painting - Painting services for the Greater Philadelphia, PA area

2016-08-02

5★★★★★ - "Glad I came across 99 Calls and I like the way the leads keep coming. I have been able to let go of other lead companies and stick with just 99 Calls."

Larry Woolfork, Complete Painting Services - Painter in Chesapeake, Virginia

2013-12-10

5★★★★★ - "Since joining up with 99 Calls we have definitely seen an increase in business and an increase in quality calls. I would highly recommend 99 Calls and have recommended to other friends in the industry."

Pete Jennings, Pete Jennings & Sons - Painter in Cherry Hill, New Jersey

2013-12-06

5★★★★★ - "99 Calls has done what they said they would and more. I have so many leads coming in I can choose what kind of jobs I want to do. I would highly recommend 99 Calls to anyone in any type of business."

Dan Miller, Proactive Painting, LLC - Painter in Waukesha, Wisconsin

2013-12-04

5★★★★★ - "99 Calls has dramatically increased our sales. We advertise with 6 different firms and 99 Calls is the most affordable and has given us our greatest return. It takes a couple months to get the leads flowing through but after that they will exceed your expectations like they did ours. I highly recommend them."

Eli Baumann, Elite Finisher Inc. - Painter serving St. Paul, Minnesota

2013-12-04

5★★★★★ - "I've been working with 99 Calls for almost two years. They are the only lead generation company I use. They make good on their promises and deliver the leads! 99 Calls has sent me quite a few lucrative jobs."

Ralph Caccomo, R & F Paint Corp. - Painter in Port Chester, NY

2013-10-01

5★★★★★ - "I used to spend about $7000 per year in different companies like service magic, painting networx, yellow pages, bbb, and others. Now that I only have 99 Calls I am saving like %350. And my results are by far better. I love them."

George Barba, B&A Painting - Painting services in Aurora, Illinois

2013-07-30

5★★★★★ - "Hi, my name is Ed from Fine Line Painting Company, I have been a customer of 99 Calls for 3 years now and I must say that their service is impeccable, I receive more than 30 calls each month and as a result my business has nearly tripled. I cannot thank 99 Calls and their staff enough for their hard work. They are a huge asset to have for any business. Thanks for your continued hard work and support."

Ed Donahue, Fine Line Painting - Residential & Commercial Painting in Billerica, Massachusetts

2013-07-26

5★★★★★ - "I have been very happy with the prompt responses from your customer care department with changes to the web site. I'm also very pleased with the number of calls that I get through the website."

Gary Gildersleeve, Gildersleeve Painting, LLC - Painter in Marysville, California

2013-02-21

5★★★★★ - "I've dealt with a lot of marketing and lead companies and you guys are the best I've ever dealt with, bar none. I can't begin to tell you what you've done to help me grow my business. I'd recommend you to anyone."

Adam Jones, A&E Painting and Home Renovations

2013-02-01

5★★★★★ - "I've tried a lot of lead companies through the years and dropped them all. 99 Calls is the only one that has been legit."

Chris Chamberlain, Chris' Advanced Drywall Repair - Drywall Repair in Orange County, CA

2013-01-31

5★★★★★ - "New customers are finding my business and calling! The website looks real nice and is well done."

Chris Steinmetz, Chris's Painting & Home Repair - Painter in Woodstock, Georgia

2012-12-13

5★★★★★ - "Best wishes to all of you guys and thank you for everything you've done so far I am extremely happy with your services and efforts."

Luigi F. P. Bentivenga, Luigi's Painting and Remodeling

2012-12-11

5★★★★★ - "You guys have done amazing things for my business. No other company has brought me the volume of leads that you have. I'm blessed to have you."

Bob Sull, Precision Painting - Painter in Porter Ranch, CA

2012-12-05

5★★★★★ - "We have been with you guys 18 months and just came off our best month ever! We couldn't be more happy with your service. You've kept us very busy. Please keep up the great work!"

"Popcorn" Pete Mulholland, Mulholland Painting - Painter in Fulcroft, PA

2012-09-12

5★★★★★ - "Starting up with 99 Calls is the best business decision I've made. I've never been busier, and your customer service is the best. Thank you for your hard work."

Brendan Mulholland, Brendan Mulholland Painting - Painter in Media, PA

2012-09-12

5★★★★★ - "99 Calls was my introduction to Website advertising, and it has proven consistently productive. My company offers a variety of painting and construction services, and this has been an excellent way of "mass advertising" this wide range of capabilities. The staff of 99 Calls is readily available, and always eager to help in improving our Website. A skeptic at first, I am now a believer in this mode of advertising, and in 99 Calls as the agent. I strongly encourage any contractor / business owner to utilize their services."

Dennis Yeager, Apollo Painting & Construction - Santa Barbara Painting

2012-08-09

5★★★★★ - "Best service I have ever used for marketing and advertising. Quality leads, great price. Diane and Fred are very straightforward and honest people."

Anthony M. Meggs, Anthony M. Meggs Painting Co. - Painter serving Monroe & Union County North Carolina

2012-08-01

5★★★★★ - "99 Calls is by far the best lead generation company I've tried. Their customer service is excellent, and they deliver the leads. I've now got them building two of my businesses!"

Jonathan Lucio, All in One Interior & Exterior

2012-07-30

5★★★★★ - "I'm very happy that I found you guys. You're keeping me very busy. I get more leads from you than any other services I've tried, and the leads that come in have been great quality."

Artemio Morga, Yaskara Painting - Painter in Vancouver, Washington

2012-05-09

5★★★★★ - "Thank You!!! You guys are great!!"

William Velardo, B & L Quality Painting and Paperhanging

2012-05-09

5★★★★★ - "I'm not exaggerating when I tell you that 99 Calls has saved my painting business. We were struggling to make ends meet when you called to offer us lead generation services. I was very hesitant at first because I've been burned before by marketing people. In just eight months, we went from no work to hiring again! 99 Calls not only turned my business around, but it's put some good guys back to work as well. Your lead generation works like nothing else I've tried. I'm grateful for what you've done."

Jeffrey Hathcock, H & R Painting

2012-04-24

5★★★★★ - "Hi, I'm Johnny with Johnny's Painting. I'd like to introduce you to 99 Calls. They are my lead generation people. They made me a great website that brings in lots of calls. I highly recommend them."

John Harrison, Painting Leads - Painter serving the Kissimmee / Lakeland FL area

2012-04-12

5★★★★★ - "Hi I'm Robert with Platinum Painting here in Lakeland Florida. I've been using 99 Calls for about 6 months now. And we've got a lot of work out of this. You get a lot of calls. It's well worth the money. Call them today."

Robert Harrison, Painting Leads - Platinum Painting & Pressure Cleaning

2012-04-12

5★★★★★ - "I've used many other lead generation companies, but none have come close to delivering the leads that 99Calls has. I am very satisfied."

Nick Mejia, Nick Mejia Painting, Painting Leads - Painter in San Mateo, CA

2012-02-13

5★★★★★ - "We have used other companies for years but it was frustrating because they would send 3 or 4 contractors to the same lead, and even more frustrating when we couldn't even reach the leads. With 99 Calls we have generated more than $20,000 in sales in a short time and with little investment. Thanks 99 Calls!"

Carlos, C.E.T. Painting, Painting Leads

2012-01-24

5★★★★★ - "Hi Paul Danieli, Danieli Painting. I've been using 99 Calls for about two years now, and the best thing about them is that when a customer calls you it's just you they're calling. Other companies that I used to use, you'd have three, four contractors you're bidding against. It just made it impossible to get jobs, especially when they low bid. I can't say enough about 99 Calls. Great company."

Paul Danieli, Painting Leads - Painter in Wilmington, MA

2012-01-20

5★★★★★ - "I've been using lead services for years, but none of them compare to 99 Calls. You guys are really on to something! Congratulations and thanks for the leads."

Mike Butler, Easy Painting & Decorating, Inc., Painting Leads

2012-01-13