Fred Lovine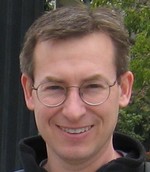 Co-founder of 99 Calls, Fred is president and head of IT and development. Automation plays a huge role in making lead generation via SEO practical and affordable for local small businesses, and Fred is the architect and chief developer of the 99 Calls computer systems. Google and marketing, in general, are ever-changing and Fred dedicates significant time and energy to learning, adapting, experimenting, and implementing new techniques to keep our customers' online presence up to date and out in front of the competition.
When not working Fred enjoys watching his sons play soccer, running, learning new things, and exploring new places. Fred has a BS in physics from Rensselaer Polytechnic Institute in Troy, NY, and an MS in Electrical Engineering from UMASS Amherst.
Diane Lovine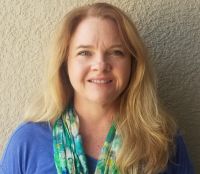 With a BS degree in rehab counseling and an MS in OT, Diane has worked in many healthcare settings including hospitals, rehab facilities, and schools. In 2004 she purchased a small window cleaning business with two employees and grew it into a commercial cleaning company with 30 employees. She sold it in 2010 to join Fred in launching 99 Calls with the goal of helping small businesses grow via cost-effective lead generation and now oversees daily operations. Although therapy and lead generation are vastly different, at their core is the desire to help people to succeed, in business and in life.
When not at work, Diane stays busy with her two teenage sons, cheering on the soccer and lacrosse fields and supporting various school and volunteer activities. She enjoys time with family and friends, cooking, reading, and exploring new places and cultures.
Dipa Gandhi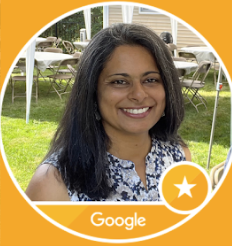 Dipa, Director of Search Engine Optimization, is a biologist turned SEO Analyst who has achieved the elite status of "Google Business Profile Gold Product Expert". Having over 12 years of solid SEO experience with 99 Calls, she's helped over a thousand small businesses grow through website optimization, organic placement, and maximizing lead results through listings management and social media platforms. She is a perpetual learner, constantly pursuing new trends and best practices.
Beyond the team at 99 Calls, Dipa volunteers on the Google Business Profile Community forum to helps others and is a co-founder of Friends of India Wilmington. She enjoys spending time with her family of 2 teen boys, husband, parents and friends, watching movies, hosting dinner parties, traveling, and keeping up with the real estate market.
Brianna Ballard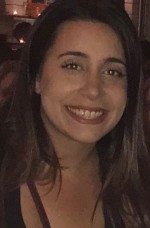 Brianna joined the 99 Calls team in 2016 as a seasoned customer service representative after serving in the dry cleaning industry. She was first elevated to a lead generation specialist, then to a Google Ads specialist, and now manages the Google Ads team. Brianna serves as a valuable resource for our partners and the lead generation team. She enjoys helping customers achieve the biggest return possible from their marketing investments.
Her favorite free time activities include spending time with her husband and three dogs, visiting friends and family, trips to the beach, and boating.
Kathy Reynolds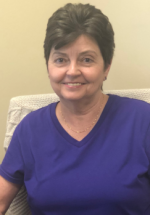 Kathy has been a valued member of the 99 Calls team since March of 2016. Most of our customers instantly recognize her cheerful voice on the phone. Kathy handles phone lines, accounts receivable, and important correspondence necessary to get sites and listings up and running optimally. If you've got a question about your account, Kathy will figure it out! She comes to work every day with a contagious, sunny disposition. Customers and the team benefit from Kathy's kindness and a positive, can-do attitude.
Transplanted from the cold, brutal Wisconsin winters 10 years ago, Kathy loves Florida living, including boating, walking the beaches, the beautiful west coast sunsets, and even the gators! She also spends time digging in her garden and taking care of her two dogs, Molly and Lily.
Kristen Hefner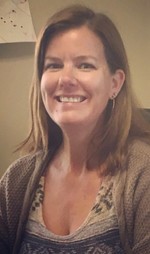 Kristen is our Senior Customer Service Specialist. While taking time off from the workforce to be a full-time CEO of a household with two young kids, Kristen went to school and earned an Associates's Degree in Business. She rejoined the workforce, armed with new knowledge and 15 years of experience in the customer service industry. Kristen now utilizes her skills and passion to help small businesses reach their full potential. What she loves about her lead customer service specialist role at 99 Calls is the opportunity to continuously learn something new and pass that knowledge on to our customers.
Kristen spends her free time hanging out with her family, going on local adventures, traveling, and attending concerts. She's recently traveled to Ireland and Germany and is planning a trip to Costa Rica.
Devon Osborne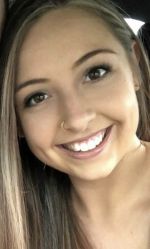 Devon is a graduate of Nova Southeastern University in Florida where she earned a degree in marketing. After years of working in retail to finance her college, Devon was ready to settle down and start a long-term career as a marketing specialist at 99 Calls. A certified Google Search Ads and Google Ads Measurement specialist, Devon has the drive to enhance her knowledge base every day and is always looking for a new challenge. She now serves our customers as our Senior Digital Marketing Specialist.

When not at work, Devon enjoys going to the beach, cuddling up with her dog, and watching hockey. From Massachusetts, Devon is happy to be back in Florida after many long New England winters!
Kevin Brenes

Kevin served for six years in the United States Air Force as a mechanic on A-10s and F-35s. While in the Air Force, Kevin completed his AA degree through Weber State University in Utah. Scooped up for his positive attitude and knack for technology, he joined the 99 Calls' Lead Specialist Team after working in the tech industry for several years as an onboarding specialist for service contractor websites. He has also achieved certification in Google Search Ads, Google Display Ads, and AI-Powered Performance Ads and now serves as our Lead Ads Specialist.
When he's not busy helping contractors get lots of leads, Kevin spends his free time working out, taking his dog to the park, and spending time with family and friends.
Jake Ramer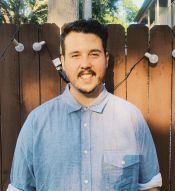 Born and raised in Southwest Florida, Jake attended the University of South Florida where he earned a Bachelor's degree in Marketing. His background in digital marketing paired with a can-do attitude that gives him the confidence to tackle any challenge made Jake the perfect choice to join the 99 Calls team. He brings with him experience with optimizing digital media campaigns for businesses across southwest Florida. He has also achieved certification in Google Search Ads.
When he's not busy working on Google Ads PPC campaigns and helping contractors get leads, Jake can usually be found on the coastline or in the water fishing, taking care of his dogs, or spending quality time with his friends and family.
Kirstin Raisch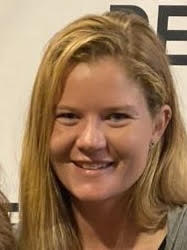 Kirstin is a rare native Floridian, born and raised in the Sarasota area. She graduated from the University of South Florida, earning a bachelor's degree in Professional and Technical Communications. Before earning her degree, Kirstin had spent most of her career working at a marina in the parts in the services department. She has gained veritable customer care skills while working there. She has become Google Ads certified and is also on the 99 Calls content writing team.
Kirstin enjoys spending time with family or sandbar hopping on her boat in her spare time. She also enjoys watching sports and playing in adult soccer leagues.
Jordan Evans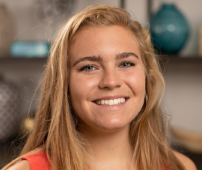 Jordan graduated from Florida State University with a degree in Marketing. She brings with her an extensive background in content creation and campaign strategy. Jordan is a lead specialist who has earned a place on our content team and has achieved her Google Search Ads certification.
Jordan hails from Orlando, FL where she spends lots of time with her parents and younger siblings. She's an avid beach volleyball player and finds pickup games and tournaments where she can.
99 Calls - The Lead Generation Company