Exclusive & Qualified
Handyman Leads
Are you a handyman in Colorado looking for new customers?
GET STARTED
Try the 99 Calls Lead Generation System for Handyman Contractors in Colorado!
The 99 Calls Lead Generation System is uniquely designed to promote Colorado Handyman Service Providers online. The lead system starts with a super-fast, mobile-friendly, search engine optimized (SEO) website that is specifically designed to generate home improvement leads in the cities you serve. Next, your handyman business is promoted online to search engines such as Google, Bing, and Yahoo, and in online yellow page directories such as AT&T's Yellowpages.com and Verizon's Superpages.com. Additionally, your business is promoted on other popular sites, like Yelp and Facebook, used by local residents to find Handyman services providers.
Through massive online promotion of your Handyman business in Colorado, local customers will find and call you directly. Imagine, exclusive Handyman Leads direct to your phone! And the best thing is the longer you use the 99 Calls Lead Generation System, the more Handyman Leads you receive each month!
Learn more about the 99 Calls Lead Generation System for Colorado Handyman Contractors, click the "GET STARTED" button, or call us, 9am-5pm ET, at 800-717-4669.
How
99 Calls

Generates
Exclusive Handyman Leads in Colorado

The 99 Calls lead generation system is proven to deliver top-quality Handyman Leads.

Here's How It Works

1
Start with the BEST Website
There's nothing better than organic SEO for attracting the right prospects. So we create a hyper-fast, mobile-friendly, optimized website for your handyman company.
Result:
Benefit from local traffic — people who need a Handyman Contractor click and call.
2
Local Search Engines
Next, your Handyman business is promoted to top local search engines (Google, Bing, and Yahoo) & other important online directories.
Result:
When people need a Handyman provider, your business is prominently featured.
3
We Help You Get
5-Star

Reviews

This tactic helps in 2 ways: First, the more positive reviews you have, the more prospects you'll attract. Second, Google values quality reviews. The more solid reviews you have, the higher your listing.

Result:

Your Handyman business looks like a trusted Fortune 500 company.
4
Leads
The average Handyman business enjoys 200+ leads in the first year and 500+ in the second year. Top clients get considerably more leads: 600+ leads in the first year and 1400+ in the second year!
Result:
In relatively little time, 99 Calls will keep you VERY busy.
5
Facebook and Google My Business
Updates and current specials are continually blasted on social platforms such as Facebook and Google My Business.
Result:
You'll earn the respect of Google and potential customers as a relevant expert in your field, get found, and get LEADS!
6
No Contract. Plus we GUARANTEE that you will receive leads, or you won't pay a dime!
Once you start getting leads, you won't want to cancel. But you always can. You will not be locked into a contract.
Result:
You are in total control! Pay only for the qualified leads you receive.
Actual Handyman Leads Received by

99 Calls

Customers

Below is a small sampling from the leads our Handyman customers have received:

"I need a water line run from my sink up to my refrigerator for the ice maker. I have the waterline and parts already, just need it installed. Please let me know how much to install and when you could do it"

"I am in need of a few small jobs. 1. I have an electric drop-in stove and I want to install a gas slide in the stove. 2. I removed my microwave and need to cut some wall tile and hang a new one."

"We have a few projects. A bathroom medicine cabinet to be installed, new steps for the front porch, and a new back screen door."

"I need some mowing done on my yard. I am not sure of the exact area that would need to be mowed but I estimate 2 1/2-3 acres altogether. We have a fenced-in backyard and then some land in front of the house that would need mowing as well. What are your prices and when are you available?"

LOAD MORE
Highly Valued and Highly Qualified Colorado Handyman Leads
Want more Handyman services jobs? Need leads for your home maintenance business? Want to grow your painting and drywall business?
Are you a Handyman contractor in Colorado looking for kitchen or bathroom remodeling work?
If you own a handyman business in Colorado, you know that customers are likely to call one of the first companies that come up when they do an online search.
When potential customers are ready to choose a Handyman contractor, they want to know they are getting the best deal around.
If you want to be the one they call, you need to rank as high as possible on all the major search engines.
GET STARTED
What
Customers

Are Saying






"We contacted 99 Calls, don't get me wrong, we were afraid of doing business with 99 Calls because of past experiences with other companies. We finally made the phone call to 99 Calls and I am amazed at how fast you get results, the staff takes care of everything if you are like myself and not computer savvy. No need to worry, 99 Calls has your back. This company would be an added asset for any small business. We look forward to many years of affiliation with 99 Calls."
- William Gordon
Gordon Handyman Services
View all testimonials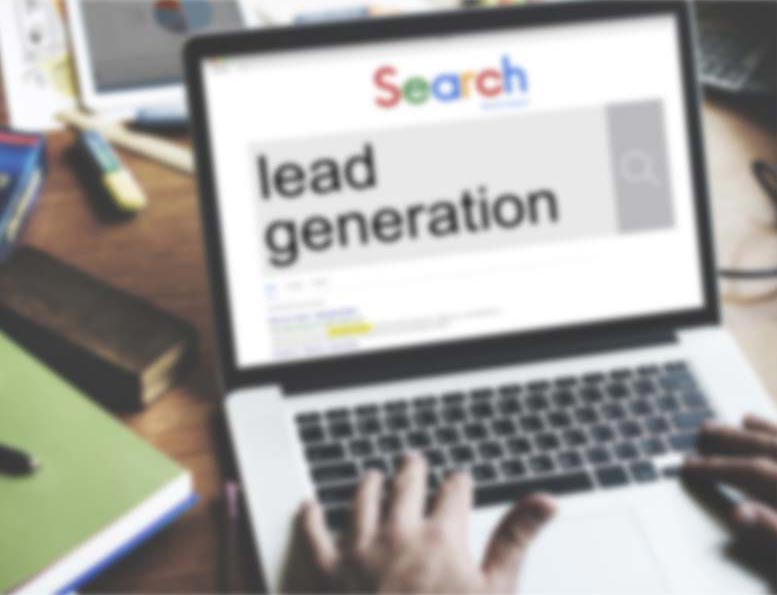 A Proven Lead Generation System
Managed By A Smart Hard-working Team
Through the massive online promotion of your Handyman services, potential customers will find and call you directly. Imagine, exclusive Handyman leads directly to your phone! What's more, the longer you use the 99 Calls Lead Generation System, the more Handyman leads you will receive month after month!
It's our dedication to extraordinary service. We do what we say we will do. We bend over backward to generate Handyman leads for Handyman contractors and help their businesses thrive.

"Thank you for the fine work that you all do. I get a lot of compliments on the site itself, but more importantly, a lot of calls. Your customer service is awesome. When I call, I feel like I'm your only customer even though I'm sure you have thousands. I have wasted tons of money with other companies that didn't do what they said they would do. And then I found 99 Calls. And I'm glad I did. You have not only saved my business but made it profitable. Again, Thank you so much."
Gale Johnson, CEO, Universal Services LLC


Handyman Services in Atlanta, Georgia
The Sooner You Start,
The Sooner You'll Get That First
Handyman Lead!
WHAT CUSTOMERS ARE SAYING:
5★★★★★ - "Purely customer driven!!! Excellent one step ahead. Great job!!"

The Renovators, LLC - Handyman in the Norwalk, CT Area

2018-11-15

5★★★★★ - "I've hired and fired a bunch of web marketers and lead generators over the years and I must say that 99Calls has been at the top of our kudos list in only a short period of time! Keep up the good work! They're always a pleasure to work with, friendly, highly knowledgeable and always there to help."

Larry Grenier, Larlin's Home Improvement - Handyman Services in Ansonia, Connecticut

2017-11-29

5★★★★★ - "Thank you 99 Calls. I am very happy to work with you. Your company is very honest and everything you said concerning receiving customers was true. Thanks 99 Calls"

Jaime Mota, J. Mota Services - Handyman in Medford, Massachusetts

2017-11-06

5★★★★★ - "You've been the best company I've found and we're very happy! Thank you again for your help and for working with us. 99 Calls and its employees are so great to work with! Looking forward to working together a long time!"

Holly Vaughan, Picture Perfect Handyman - Handyman Services in Santa Clarita, California

2017-02-28

5★★★★★ - "I am very happy with your service. I have 2 jobs already and it has covered my costs to your company already. I will refer you to others as opportunity arises."

Randy Hutchinson, First Team Handyman Services

2015-04-08

5★★★★★ - "We are a small mom and pop business in Jackson Florida. We have dealt with lead companies, other web designers, and other various ways of advertising and all we ever saw was money going out and nothing coming in. It would take weeks to get things done that we needed or it cost an extra fee to get to where we wanted to be. We contacted 99 Calls, don't get me wrong, we were afraid of doing business with 99 Calls because of past experiences with other companies. We finally made the phone call to 99 Calls and I am amazed at how fast you get results, the staff takes care of everything if you are like myself and not computer savvy. No need to worry, 99 Calls has your back. This company would be an added asset for any small business. We look forward to many years of affiliation with 99 Calls."

William Gordon, Gordon Handyman Services

2013-08-27

5★★★★★ - "Thank you for the fine work that you all do. I get a lot of compliments on the site itself, but more importantly, a lot of calls. Your customer service is awesome. When I call, I feel like I'm your only customer even though I'm sure you have thousands. I have wasted tons of money with other companies that didn't do what they said they would do. And then I found 99 Calls. And I'm glad I did. You have not only saved my business, but made it profitable. Again, Thank you so much."

Gale Johnson, CEO, Universal Services LLC - Handyman services in Atlanta, Georgia

2013-07-22