Illinois Door and Window Leads
Are You a Contractor Looking for Siding, Door and Window Leads in Illinois?
Home improvement contractors nationwide have been calling 99 Calls for exclusive leads since 2010. We've built a solid reputation on providing quality inbound leads for window contractors. Partner with the local lead generation experts and let us help you grow your business!
When you call 99 Calls for Illinois replacement window leads or door installation leads, you'll get a support team with a passion for helping businesses succeed. We work specifically with service contractors to increase their inbound leads. We do one thing, and we do it right: Generate the leads you want.
---
Call The Lead Generation Experts
---
How 99 Calls Lead Generation System Works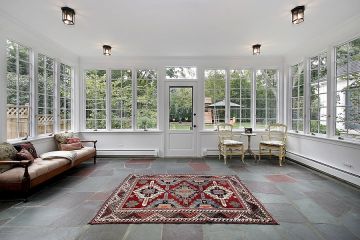 Siding, Doors and Windows optimized website: It starts with a mobile-friendly website designed specifically for door and window professionals. The site is search engine optimized (SEO) for Google, Bing, and Yahoo; it will rank highly in organic searches. This semi-customizable site will be enhanced with your unique business information and credentials. We'll post reviews from your satisfied customers and showcase your work with your own photos, logo and videos.
Promotion on links and listings: We also heavily promote your window installation business to multiple important online directories. We'll stay on top of Google's ever-changing algorithms and follow best practices to ensure the best results possible.
Keeping content fresh: 99 Calls will consistently manage all of your listings to keep them current. Send fresh content as often as you'd like. As an added feature, we also help manage your online reputation and will alert you if someone attempts to post a negative review on your 99 Calls lead site or directories managed by us. Illinois window, siding and door lead generation site will be updated regularly to keep you visible online and keep those leads coming in!
Generating Organic Window Installation Leads in Illinois
Our goal is to get your business ranking on organic searches for as many keywords in as many towns as possible. Although it takes time to consistently receive a steady flow of inbound leads through organic online placement, you'll find it's well worth the wait. Consumers have more trust in businesses found through organic searches than in those using paid advertising. Inbound organic leads provide one of the highest returns on advertising dollars. Once 99 Calls creates a powerful and far-reaching online presence, you'll be able to watch your online rankings and inbound lead volume rise month after month, year after year. Try the company that proves results!
Why try 99 Calls for Illinois Replacement Window, Door & Siding Leads?
Proven, pay for performance system
Well optimized, mobile-friendly sites that work!
Free monthly reporting - always know your ROI
Customize site to define and promote your business
Free listings building and management
Free Facebook business page and management
Reputation Management included
The ONLY lead generation system that GUARANTEES leads!
---
Call For a Free Demo!
---
WHAT CUSTOMERS ARE SAYING: